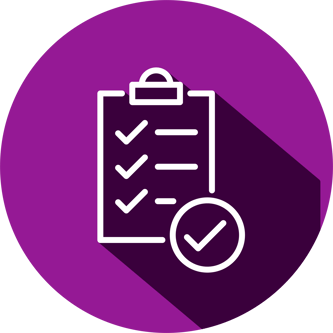 A Law Firm's Guide to Creating an Ideal Client Profile (ICP)
Law firms interested in running strategic account-based marketing (ABM) campaigns need to create an Ideal Client Profile (ICP) in order to target the right prospects.

An ICP defines the firmographic and behavioral attributes of the accounts that are expected to become a law firm's most valuable clients. You'll develop your ICP through both qualitative and quantitative analyses, and possibly some predictive analytics. Your ICP ultimately drives target account list creation, segmentation, organizational structure, and other key activities.

In this guide, you'll learn exactly how to define and narrow down your ICP to kick off your ABM initiative.

Get our Guide to Creating an ICP so you can:
Learn how to capture client data points to power your ICP
Analyze client data to uncover common characteristics and patterns
Build a chart with your ICP attributes to use in ABM programs
Put your ICP into words that your whole team can understand and rally around
Do you need help getting your ABM strategy off the ground?
At Good2bSocial, we are well-versed in how to run successful account-based marketing campaigns for law firms.

Our ABM Accelerator™ solution will take your ABM strategy from conception and planning to full-scale deployment and execution, including custom content and campaigns designed for specific target accounts and personas.
About Good2bSocial
Good2bSocial works with law firms, legal marketers, companies and associations in the legal industry to help them understand and leverage the power of digital marketing. By combining our unmatched industry experience with the latest technology we are able to deliver and execute measurable marketing and business development strategies. Good2bSocial offers a full suite of digital marketing services including high-impact content marketing, PPC, SEO, paid social, email marketing, marketing automation, website/microsite development, social media management and training.