Complimentary, On-Demand Webinar for Legal Marketers
An Introduction to ABM (Account Based Marketing) for Law Firms
With RollWorks
97% of marketers say account based marketing delivers a higher return on investment (ROI) than any other marketing strategy. So, what is account based marketing (ABM) and how can law firms leverage this strategy successfully?
Join us for a complimentary webinar in collaboration with one of the leading ABM companies, Rollworks. Hosts Guys Alvarez, Founder of Good2bSocial, and Jill Brock, Director of Revenue Marketing of Rollworks will cover the basics of ABM and how law firms can use ABM to generate more revenue from existing clients and prospective clients.
In this 1 hour webinar, you will learn…
What is ABM?

The benefits of ABM for law firms

An overview of the ABM process

How to determine if your law firm is ABM ready

What technology is necessary to execute an ABM strategy?

How to identify your ideal client profiles (ICP's) and target accounts

And much more…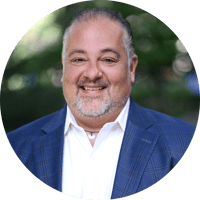 Guy Alvarez
CEO & Founder
Good2bSocial
Guy Alvarez is the founder and Chief Engagement Officer of Good2bSocial. Guy is intimately familiar with all aspects of the professional service firm. First, he worked as a law firm associate. Later, he joined ALM Media where he built websites for some of the largest US law firms. After ALM, Guy honed his skills while running KPMG's Global Digital Marketing group.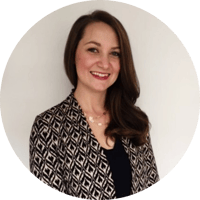 Jill Brock
Director of Revenue Marketing
RollWorks
As Director of Revenue Marketing, Jill Brock leads RollWorks' team of ABM specialists to leverage multi-channel campaigns that engage and delight prospects and customers alike. In her work, Jill spearheads RollWorks' ABM strategy to creatively engage all audiences, from acquisition to retention, working closely with Sales to drive predictable and long-term growth for the business. She's previously led global marketing teams in the technology, supply chain, and recruiting spaces.
Whether your firm is considering an ABM strategy or needs help getting your ABM strategy optimized, this program will provide legal marketers with the fundamental concepts behind ABM.