Intent data predicts a buyer's intent to purchase by looking at the user's online activities. By incorporating this type of data into their marketing toolset, law firms can streamline their targeting efforts, create relevant content, and improve their return on investment. With intent data, law firms can anticipate when their clients or prospects are most interested in the services the law firm provides and develop marketing campaigns that are highly engaging.
In this webinar, Guy Alvarez of Good2bSocial and Ryan Moline of Bombora will explain what intent data is and how law firms can use this data to improve their marketing and business development results.
The two will share insights that legal marketers seeking to improve the results of their marketing tactics need to know. Attendees will learn:
What is intent data?

How can law firms benefit from harnessing intent data?

What is the difference between first party and third party data?

How can intent data be used to enhance the effectiveness of law firm marketing campaigns?

And much more…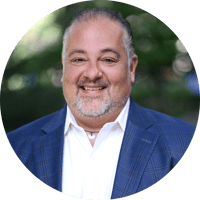 Guy Alvarez
Founder & CEO
Good2bSocial
Guy Alvarez is the founder and Chief Engagement Officer of Good2bSocial which helps legal-industry companies and law firms of all sizes understand and leverage the power of content marketing, digital marketing and social media. Starting out as a lawyer, and over his 25-year career, Guy's deep expertise spanning the fields of law, technology, and marketing, has enabled him to emerge as a leading voice in the application of digital and social technologies for business.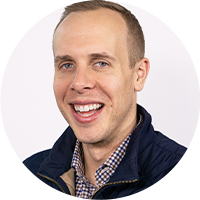 Ryan Moline
Sr. Product Marketing Manager
Bombora
Ryan Moline is a Sr. Product Marketing Manager at Bombora, responsible for partner marketing and native integrations. Ryan is always looking for new opportunities to partner with world-class businesses and create engaging content that enables customers to maximize the value of intent data.
About Good2bSocial
As the leading digital marketing agency dedicated exclusively to the legal industry, Good2bSocial works with lawyers, law firms, and legal vendors who are serious about growth, advising our clients on the most effective use of digital technology to achieve their business and marketing objectives. We offer a full suite of inbound marketing services – Digital Strategy, Analytics Reporting, Social Media Management, Pay-Per-Click Advertising, SEO, Content Marketing and Creation, Email Marketing, Video and Podcast Production – to help firms inform, engage, and captivate potential clients in a way that drives success.