Marketing analytics refers to the process of tracking and interpreting data yielded by your marketing activities to determine how your firm can best reach its goals and business objectives.
Yet, while marketing analytics remains one of the most critical components for driving business development success, far too many firms find the data too elusive and complicated to leverage effectively.
Fortunately, it doesn't have to be that way. We've broken down everything law firms need to know about legal marketing analytics into an easy-to-follow and helpful eBook.
In A Law Firm Guide to Digital Marketing Analytics, you'll learn…
What marketing analytics is and why it's essential for law firms

An overview of marketing analytics best practices

Which metrics you should track

An overview of Google Analytics

Leveraging analytics for social media success across all platforms

How to track SEO and website analytics

About measuring and analyzing content

How to measure email marketing effectiveness

Which resources and tools you should use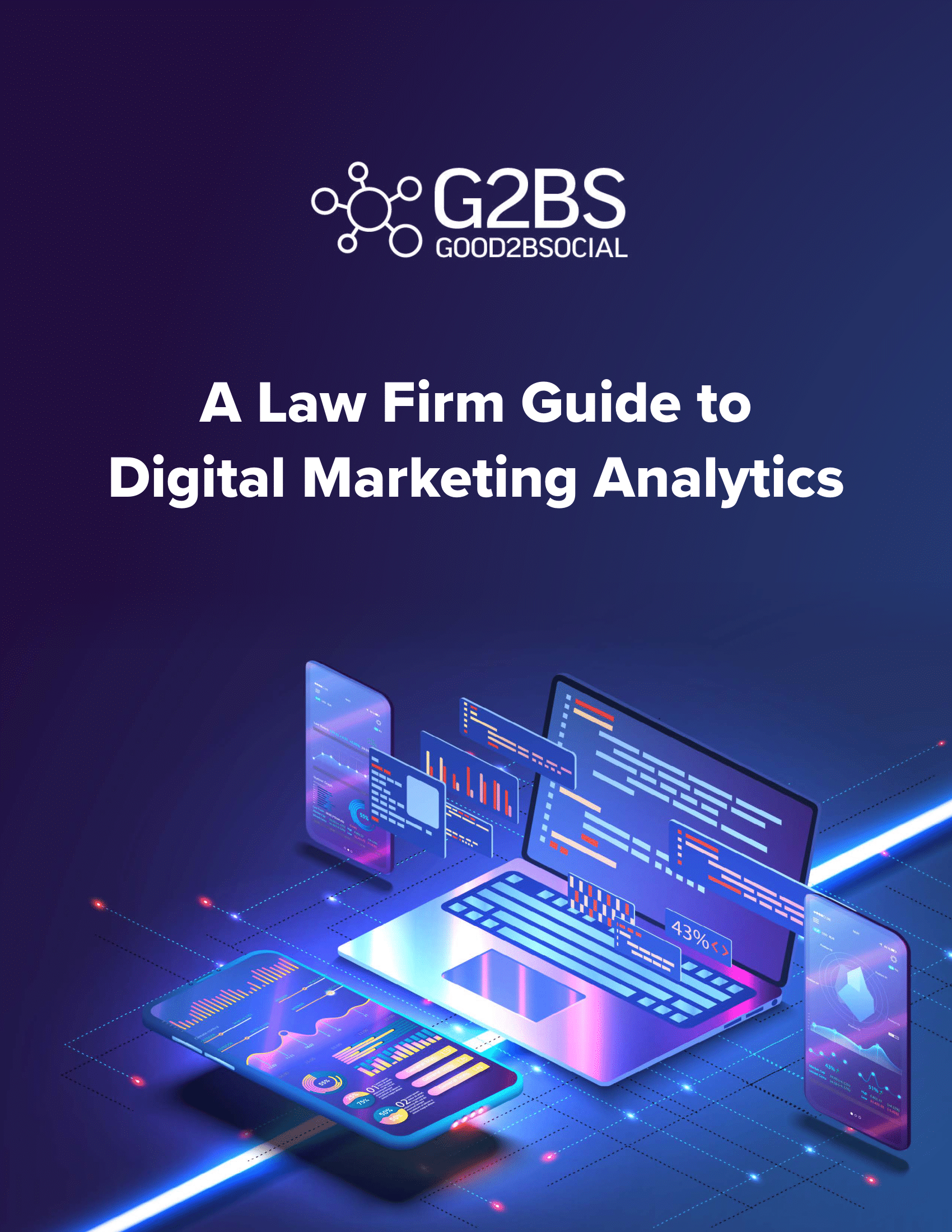 Unlock your firm's potential by learning how to leverage the power of analytics by downloading your free copy of A Law Firm Guide to Digital Marketing Analytics now.