Business development requires a multi-pronged approach to get the most from your efforts. Blending a strong digital presence helps you to raise awareness of your knowledge and experience and enables you to turn digital relationships into personal relationships that can significantly increase your chances of attracting new clients.
To that end, Guy Alvarez, Founder and CEO of Good2bSocial and David Freeman J.D., creator of Lawyer BookBuilder® and CEO of David Freeman Consulting Group will conduct a free one-hour webinar where they describe how to build a great digital presence and how to turn that presence into revenue.
In this program, they will cover:
How savvy digital techniques can help you connect with your target audience.

How to use social media to stay "top of mind" with your existing network and strategically grow that network.

Approaches for building targeted one-on-one relationships and getting those targets to identify their legal needs.

Techniques to get your targets to introduce you to targeted people in their network.

And much more…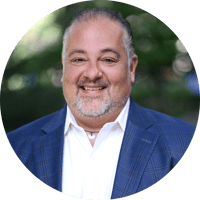 Guy Alvarez
Guy Alvarez is a former practicing attorney and Founder and CEO of Good2bSocial which is one of the leading consultants in the fields of digital marketing and business development for the legal industry.
Guy works with leading law firms and companies in the legal industry who are serious about growth but are often frustrated that they've spent time, money, and effort on their website and on digital marketing, yet they still don't produce the results they had hoped for. Guy advises his clients on all aspects of digital marketing including social media, SEO, content marketing, online advertising, digital strategy, and account based marketing.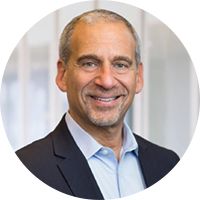 David H. Freeman, J.D.
David H. Freeman, J.D. is a former practicing lawyer from New York, an award-winning consultant, and a two-time best-selling author. He's a member of the National Law Journal Hall of Fame for being voted the #1 business development consultant and coach in the United States for several consecutive years.
He's trained and coached well over 10,000 lawyers in well over 200 law firms world-wide, he's worked with nearly half of the Am Law 200, he's the author and co-author of 14 books on law firm business development and leadership, and he is the creator of Lawyer BookBuilder®, an online, self-paced digital coaching program that shows lawyers how to transform themselves into major rainmakers.
About Good2bSocial
As the leading digital marketing agency dedicated exclusively to the legal industry, Good2bSocial works with lawyers, law firms, and legal vendors who are serious about growth, advising our clients on the most effective use of digital technology to achieve their business and marketing objectives. We offer a full suite of inbound marketing services – Digital Strategy, Analytics Reporting, Social Media Management, Pay-Per-Click Advertising, SEO, Content Marketing and Creation, Email Marketing, Video and Podcast Production – to help firms inform, engage, and captivate potential clients in a way that drives success.
About Lawyer BookBuilder®
Lawyer BookBuilder® is an online, self-paced digital coaching program that gives lawyers a step-by-step blueprint for how to become outstanding rainmakers. This "do-it-yourself" approach serves as a virtual coach, prompting lawyers to build customized plans, while continually reminding them to take action. The program is a compilation of proven strategies and techniques collected from nearly 30 years of training and coaching well over 10,000 lawyers worldwide, and it is delivered in 10 modules containing 34 video lessons along with valuable worksheets, checklists, scripts, and articles.