A Complimentary Webinar for Legal Marketers
What Law Firms Need to Know About Google Analytics 4
Available on Demand
Google announced last year that they will be upgrading their default analytics solution, Universal Analytics to Google Analytics 4.
Starting in July 2023 law firms will no longer be able to collect new data using the old Google Analytics platform.
Law firms need to start preparing for that change before the deadline arrives.
Webinar Attendees will learn:
What is Google Analytics 4?

How is Google Analytics 4 different from the current Google Analytics?

What features does Google Analytics 4 have that are helpful to legal marketers?

What do law firms need to do now to prepare for Google Analytics 4's arrival?

And much more…
If your firm is looking to stay on top of its analytics game, you can't afford to miss this webinar.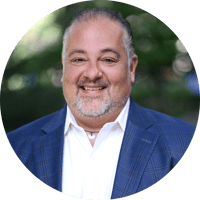 Guy Alvarez
CEO & Founder
Good2bSocial
Guy Alvarez is the founder and Chief Engagement Officer of Good2bSocial. Guy is intimately familiar with all aspects of the professional service firm. First, he worked as a law firm associate. Later, he joined ALM Media where he built websites for some of the largest US law firms. After ALM, Guy honed his skills while running KPMG's Global Digital Marketing group.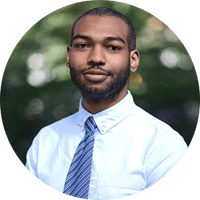 Vondrae McCoy
Data Analyst & Account Strategist,
Good2bSocial
Vondrae is a Senior Account Strategist and Data Analyst at Good2bSocial. In addition to managing day-to-day operations of several accounts, he also manages the agency's reporting and analytics platform (RAD). Vondrae has been working in digital marketing for almost the entirety of his career, with over 10 years of experience working with both large corporations and small agencies.